HOTEL-GASTHOF STENITZER IN THE HEART OF THE REGION SCHLADMING-DACHSTEIN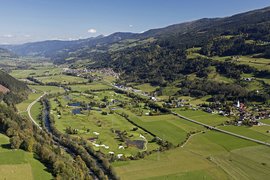 The ideal starting point for all activities in summer and winter!
Located in the magnificent mountain world between the Schladminger Tauern and the impressive Dachstein mountains, our family business is in the centre of the picturesque market town of Haus im Ennstal near the World Cup city of Schladming (6 km). Our traditional hotel (first mentioned around 1522) has been completely renovated in recent years and harmoniously combines the charm and cosiness of bygone days with the demands and comfort of today.
Haus IN ENNSTAL - THE MOST BEAUTIFUL FLOWER VILLAGE IN EUROPE!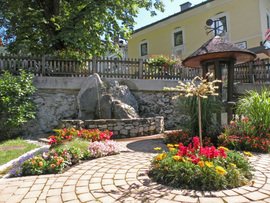 The market town of Haus has been known for years for its wonderful floral decorations on houses and squares. Several times the market town Haus with its cadastral communities has been awarded at flower decoration competitions.
The biggest success so far was gold in 2014 at the Entente Florale, the European flower decoration and quality of life competition.
During a walk through Haus you can enjoy the yearly summerly splendor of flowers!